MERRY CHRISTMAS FROM FISHER GLEN AND OTTAWA PAW PANTRY!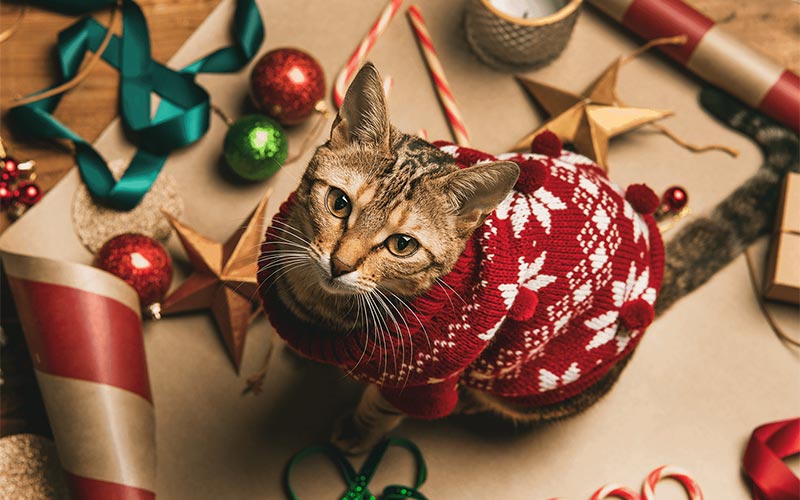 Happy Holidays from Fisher Glen Animal Hospital!
All of us here at Fisher Glen Animal Hospital would like to wish you Happy Holidays! We hope that you and your loved ones have an amazing holiday season, and a Happy New Year! We also want to tell you about Ottawa Paw Pantry, an excellent Charity we'll be fundraising for this Holiday season!
Ottawa Paw Pantry
The Ottawa Paw Pantry is a 100% volunteer run non-profit pet food resource for low income families. When your pets have become extensions of your family, you want nothing but the best for them. Giving up a family pet because you can't provide food is a very difficult experience for everyone. That's why this charity exists – to provide temporary food assistance to qualifying low-income owners who are currently unable to afford food for their pets and may be forced to give up their pets without food assistance. Sadly, more and more dogs and cats are being surrendered to local shelters or animal rescue because of this.
That's why we care so deeply about this charity. During the holiday season especially, it's important to remember those people who might be going through a hard time. Whether they have recently lost a job, are living on a fixed income, or are currently dealing with an illness or disability, the ability to access pet food can make a big difference in person's life.
The Ottawa Paw Pantry accepts both funding and pet food donations. Please feel free to drop any donations off at our clinic. Let's give generously, and help to help make the season a little brighter for everyone!
To learn more, check out the Ottawa Paw Pantry website! And while you're here, why not check out our Veterinary Blog for all the latest in news, posts, and pet health information. If you have any questions or would like to book an appointment with Fisher Glen Animal Hospital, please don't hesitate to Contact Us Today!