GET TO KNOW FISHER GLEN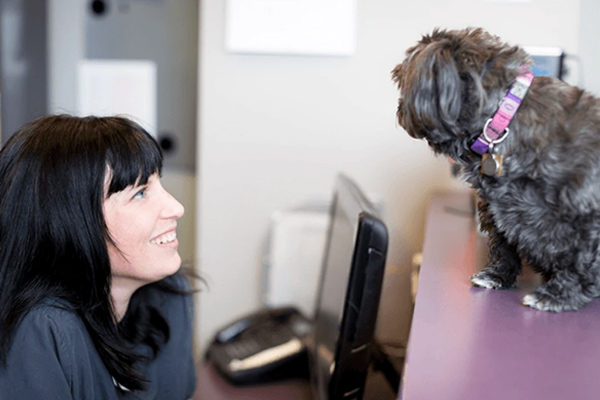 We are a small but full-service Ottawa animal hospital, with an emphasis on preventive medicine and personalized care. From routine checkups to caring for your senior furry friend, or even performing life-saving surgery, we've got your back every step of the way.
We understand the importance of treating our clients and patients like family, and we'll make sure you feel right at home from the moment you walk through our doors. Chances are we'll know your voice on the phone, your face when you walk in the door, maybe even your pet's favourite treats!

Want to check out our clinic? Keep reading or simply ask us for a tour—we're always happy to show you around!
Additionally, you can to learn more about our services here at Fisher Glen Animal Hospital, or Contact Us if you'd like to book an appointment today!
CLINIC TOUR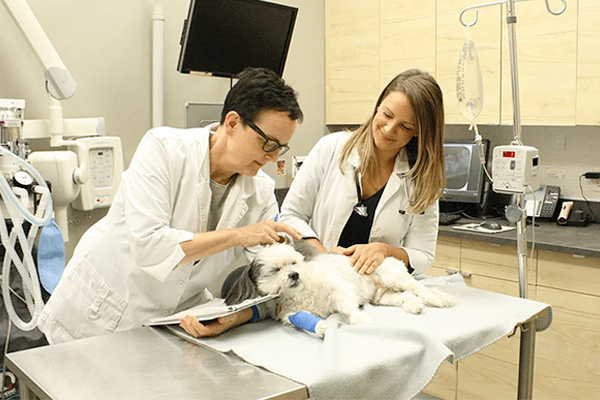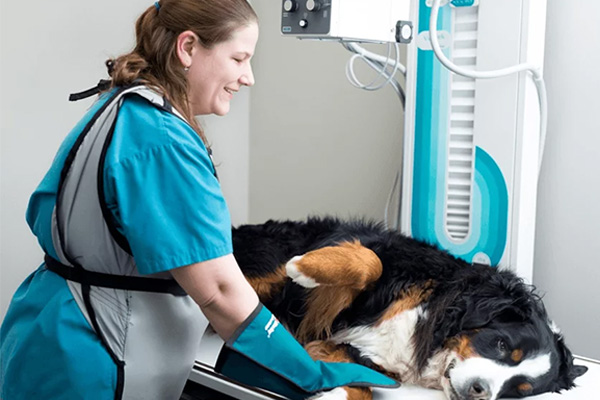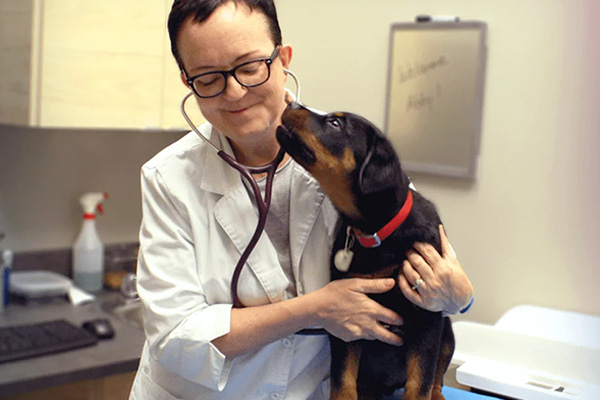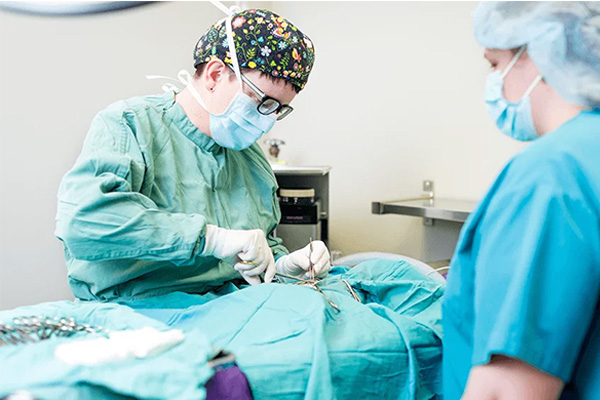 As you move down the hallway into the clinic you will go past two rooms with additional pet food storage, and arrive at two exam rooms on the left. From there you go through a door into the treatment area, the "nerve centre" of any veterinary hospital. In this space we perform medical treatments, prepare animals for surgery, and do our dentistry. You will notice the digital dental X-ray on the wall here.
This area also functions as a laboratory for those tests we do in house, and a pharmacy! Our surgical suite is fully equipped with monitoring equipment, suction, surgical heating blankets and intravenous fluid pumps. All routine elective surgeries are performed here, as well as surgeries performed by the board certified surgeons we bring in for complex or orthopaedic cases. Additionally, at the back of the hospital you will see a lead-lined X-ray room, which houses our new digital x-ray machine.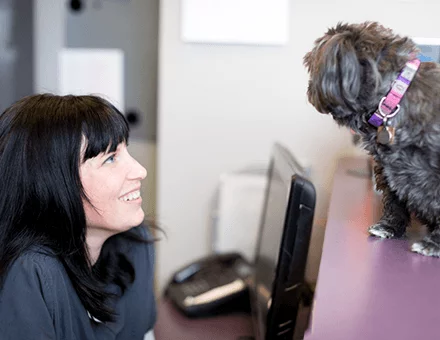 Upon your arrival at Fisher Glen you will immediately be greeted by one of our friendly staff, and asked to weigh your pet (cats are weighed in the exam room). We are also happy to answer any questions you may have!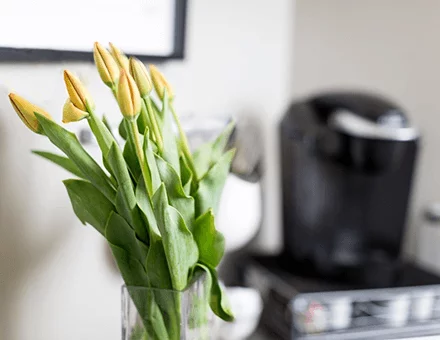 As you enter the waiting room, feel free to grab a coffee, tea or hot chocolate, and a cookie from the coffee bar! We pride ourselves on staying as on time as possible, so hopefully your wait will not be too long.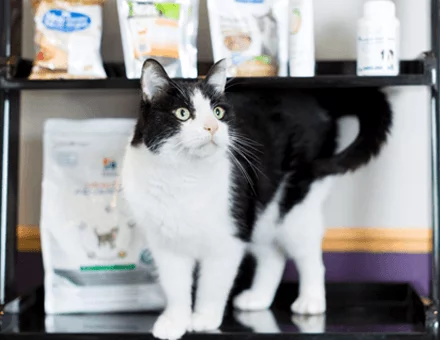 You can also feel free to peruse our selection of healthy pet foods while you wait! We keep a number of veterinary diets in stock, but if we don't have what you are looking for, we can easily order it for you.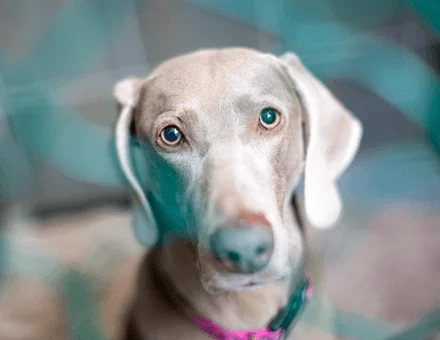 To make sure everybody has their own personal space, we kennel our cats and dogs in separate wards. We encourage you to bring a favourite blanket, bed or toy for your pet to help them feel more at ease!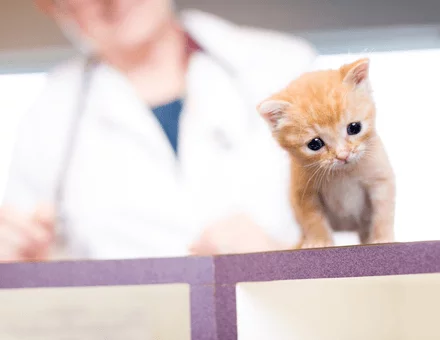 The cat ward faces the treatment room so our cats can watch us while we work, the voyeurs that they are! Animals that are hospitalized for critical care tend to stay here as well, so we can watch them closely.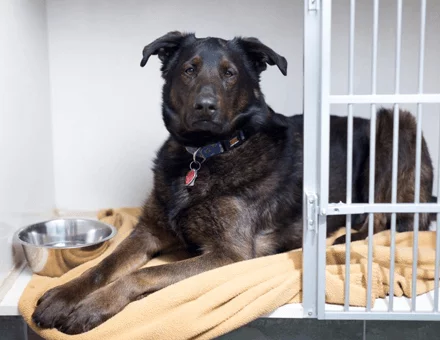 The dog ward features larger cages and a comfortable run. We believe in compassionate care – so giving pets a relaxing, comfortable stay while they are with us is a top priority here at Fisher Glen Animal Hospital!
WE'RE HIRING! JOIN OUR GROWING TEAM!