OTTAWA STRAY CAT RESCUE: DUNDER AND MIFFLIN ARE UP FOR ADOPTION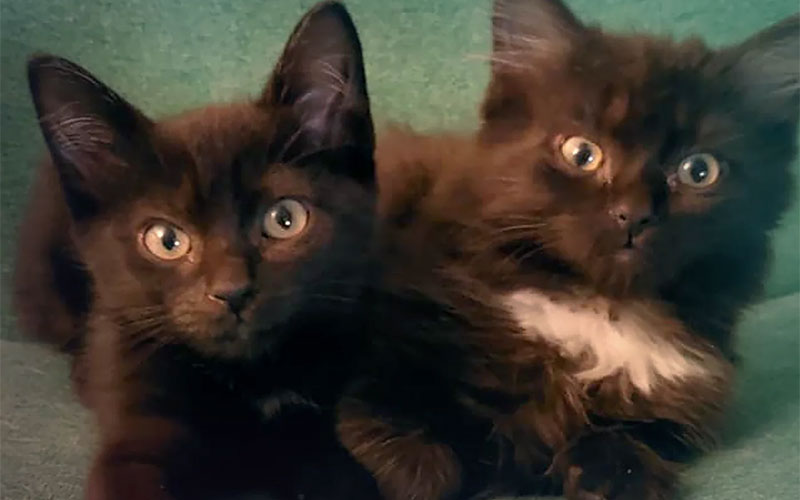 Ottawa Rescue Kittens
Here at Fisher Glen Animal Hospital we are proud to support our friends at the Ottawa Stray Cat Rescue! This non-profit cat and kitten rescue group dedicates itself to finding homes for Ottawa rescue kittens and cats. Additionally we will be helping with veterinary care/spays and neuters, as well as participating in their Trap Neuter Release program for feral kitties.
For more information, please visit the Ottawa Stray Cat Rescue website, or Follow Ottawa Stray Cat Rescue on Facebook!
OSCR Profile: Dunder and Mifflin Are Up For Adoption!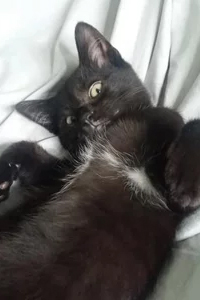 Dunder: Female, DSH Black, Mifflin: Female, DMH Black. Est DOB July 9, 2018.
Meet Dunder and Mifflin! Fans of The Office have likely guessed that these two are named after everybody's favourite Scranton paper supplier, Dunder Mifflin! Dunder and Mifflin are healthy, outgoing and playful kittens looking for a loving forever home.
Dunder is an affectionate and gentle little cat who loves chasing toys and getting cuddles from her foster family. Mifflin takes a little time to warm up to people, but once she gets to know you she just loves to sit in your lap and soak up lots of love and attention. She has an injury which she is healing from at the moment, but she is a little trooper and she doesn't let it stop her from playing in paper bags and wrestling with her sister.
Dunder and Mifflin are super close, and could be adopted separately or together. Both are wonderful, outgoing kittens. They are litter trained and great with children and other pets.
You can click here to learn more about Dunder, and click here to learn more about Mifflin!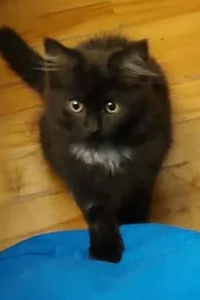 Adoption Information
The adoption fees for Dunder and Mifflin are each $200. OSCR have included in this fee a veterinary exam, first set of shots, deworming, spay/neuter, and microchipping.
As the adopter you will be responsible for second and third sets of shots if they haven't been administered yet. Furthermore, some adoptions occur prior to sterilization surgery. Consequently, the adopter will be responsible to schedule and bring in their adopted cat for surgery. We have included this service in the adoption fee.