WHAT'S NEW: ALL IN ONE PREVENTION OF HEARTWORM, FLEAS & TICKS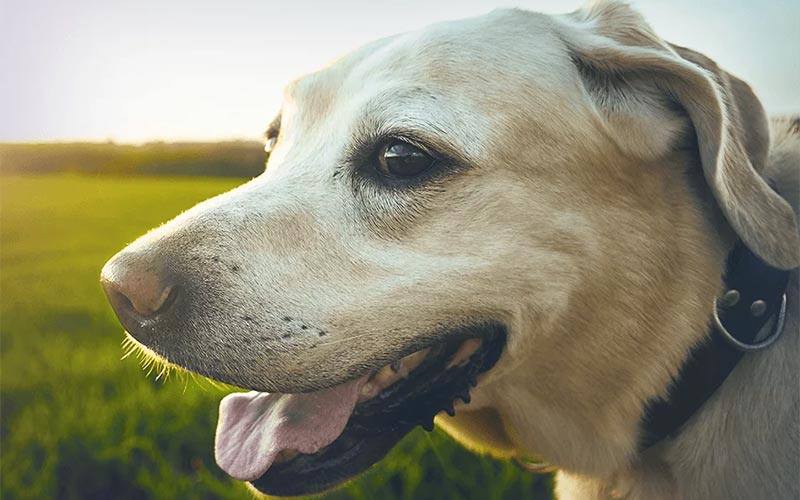 Well everybody, Spring is here!
That's right – after another frigid Ottawa Winter and many long weeks waiting for the cold weather to finally pack up its things and hit the road, Spring has finally arrived! But as you and your pets are gearing up for the warm weather, it's important to remember that with the beginning of Spring also comes increased risk for ticks, fleas, heartworm and intestinal parasites. Now is the time to think about prevention treatments to protect your pups and yourself during the coming months!
Ticks, Fleas, Heartworm and Intestinal Worms: The Facts
When thinking about parasites, it's important to remember that these things are much more than just a nuisance. The effects of heartworm can be debilitating and even fatal to your dogs. Not only can intestinal parasites cause premature death in canines, these worms can be contagious to humans as well. This can have potentially devastating consequences, including blindness. Flea and tick bites may carry with them a host of nasty diseases. Many of these can be transmitted to both you and your pet, including the bacteria which causes lyme disease.
Furthermore, warmer winters have seen the tick population on the rise in Ontario, with many areas including Toronto, Kingston and Ottawa all considered to be in the estimated risk areas. That means getting your pets tested for heartworm and tick exposure is vital to protect your pets' wellbeing. But more than that, timely testing can also act as an early warning sign for human health, catching lyme disease exposure as early as possible. More than ever, it is absolutely vital to include annual blood screenings for heartworm and tick exposure as well as timely prevention treatments in your pet's healthcare plan.
Prevention in One Pill
Here at Fisher Glen, we get asked all the time what are the best tick, flea, intestinal parasite and heartworm medications for dogs. Furthermore, for years now we have listened as our clients articulated the need for a single all in one treatment, rather than having to constantly remember multiple pills. And you know what? We agree!
That's why Fisher Glen Animal Hospital is excited to announce we now offer the new NexGard Spectra! NexGard Spectra offers your dogs complete protection from heartworm, intestinal worms, fleas and ticks – all in a single tablet! Now you can forget about sprays, tick collars, or separate monthly or 3-monthly tablets for parasite protection. Just one chew, once a month protects against fleas, ticks, mites, heartworm and intestinal worms. And the best part is it comes in a tasty beef-flavoured chew that dogs love! So no more hiding pills in peanut butter or struggling to get your puppy to take their medicine, only to have them spit it out on the floor a second later. 100% of dog owners surveyed said that NexGard Spectra was well received by their four legged friends!
Call or come in to pick yours up today!
PS: Did you know that here at Fisher Glen Animal Hospital, annual blood screenings and treatments for prevention of heartworm, fleas and ticks and intestinal worms are all covered in our animal wellness plans? You even get a discount on pet foods and one free exam at any time! Contact Us Today to learn more, or read on about our Complete Wellness Plans!