FISHER GLEN IS RAISING MONEY FOR THE FARLEY FOUNDATION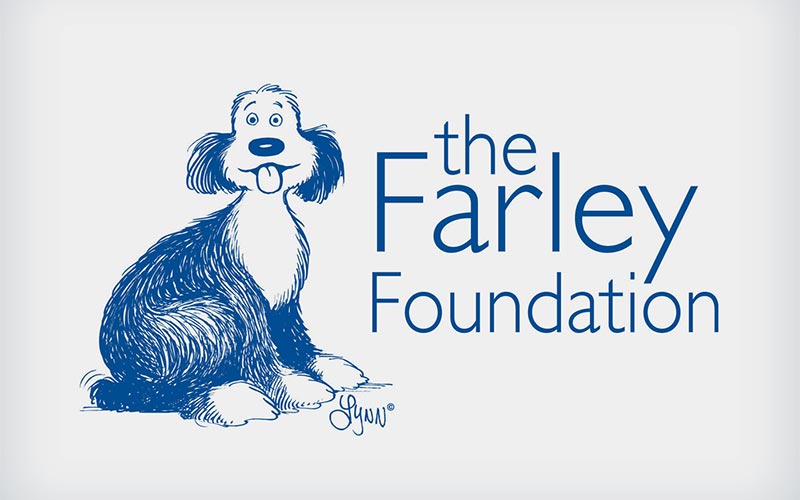 Fisher Glen is raising money for the Farley Foundation!
October is fundraising month here at Fisher Glen Animal Hospital, and we are raising money for the Farley Foundation! The Farley Foundation is an incredible charity, dedicated to helping those who are struggling financially to pay for veterinary care for their pets.
Sharing our lives with an animal is a wonderful experience, with many beneficial impacts. Pets have been shown to help treat stress, depression, high blood pressure, and to increase social interaction and physical activity. In fact, the simple act of petting an animal has been shown to lower your heart rate and increase your sense of well-being. Looking after our pets also contributes to our sense of purpose. For many who are elderly or disabled or suffering from financial hardship, this is critical to their well-being.
That's why we here at Fisher Glen Animal Hospital believe so deeply in the Farley Foundation. Seniors, disabled people, women in domestic violence shelters and low income people from all walks of life deserve medical care for a sick or injured pet. To date, the Farley Foundation has helped more than 10,000 pets and their loving families. They have dispersed over $4 million to assist with the cost of unexpected veterinary care.
Come and Buy a Ticket in Our Fundraising Raffle!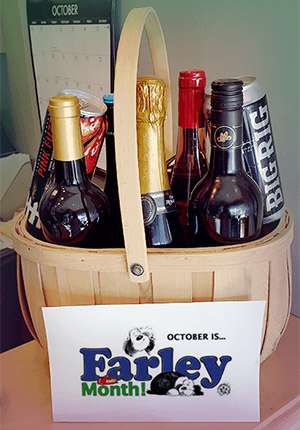 If you come and see us this month, be sure and buy a ticket for our Farley Foundation fundraising raffle! Presently we are raffling off this excellent booze basket filled with all kinds of great selections, valued at $140.
Tickets are $5 each or 3 for $10. So give generously – it's for a great cause! And Happy Thanksgiving, everybody!
For more information about the Farley Foundation, visit FarleyFoundation.org!
Update: Congratulations to Terry McBurney on winning our raffle! We'd also like to give a big thank you to everyone who donated to such a great cause!