FISHER GLEN NOW OFFERS COLD LASER THERAPY FOR SENIOR DOGS!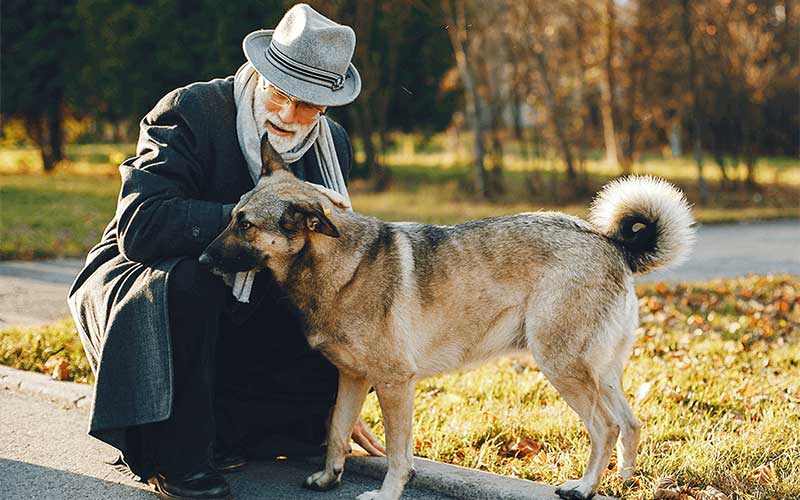 It can be tough as our pets get older. We all want out four legged friends to have the best quality of life possible, and good, pain free mobility is a big part of that. That's why Fisher Glen Animal Hospital is proud to announce we now offer cold laser therapy for senior pets!
What is Cold Laser Therapy?
Cold laser therapy has been used since the early 1970's. It is a simple and painless procedure that is similar to shining a flashlight close to the skin. There is no sensation or pain involved. The process involves application of a low power red light (red and near infrared light) that directs biostimulative light energy to the body's cells. The cells then convert this into chemical energy to promote natural healing and pain relief, reducing your pet's discomfort.
There have been many studies and much research done on the subject, and to date there have been no adverse side effects found from cold laser therapy.
What Does it Do?
In addition to reducing inflammation and improving soft tissue healing in wounds, tendons and muscles, the procedure also acts as an analgesia, reducing both acute and chronic pain.
What Results Can I Expect?
After trying cold laser therapy, many people report that their pets are acting much younger, that they are better about to stand and walk by themselves and are even climbing the stairs again, things they hadn't seen in years! While of course no health care device or effect can be guaranteed, the results have been very promising. If you would like more information or to book a session for your pet, please don't hesitate to Contact Us today!
To learn more about Cold Laser Therapy, check out PetMD.com! And while you're here, why not check out our Veterinary Blog for all the latest in news, posts, and pet health information from Fisher Glen Animal Hospital? You can also check out our Veterinary Services section to learn more about everything we do here! And as always if you have any questions or would like to book an appointment with Fisher Glen Animal Hospital, please don't hesitate to Contact Us Today!