OTTAWA CAT RESCUE: CHIRPA AND HER KITTENS ARE UP FOR ADOPTION!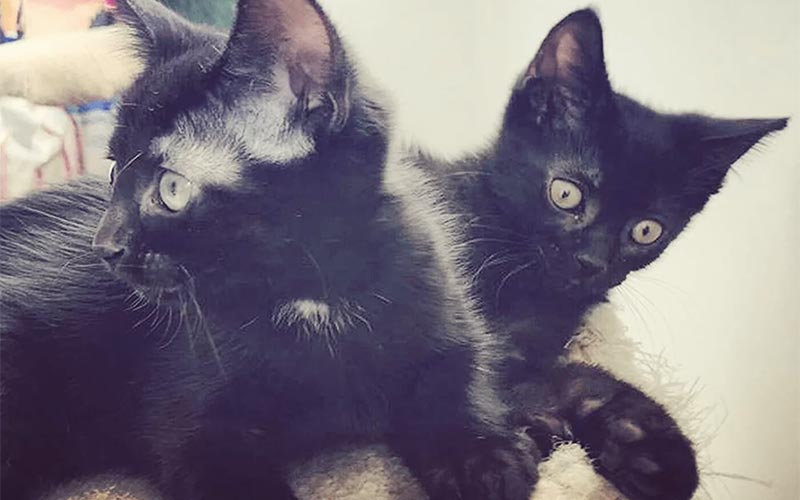 Fisher Glen and Ottawa Stray Cat and Kitten Rescue
Here at Fisher Glen Animal Hospital we are proud to support our friends at the Ottawa Stray Cat Rescue! This non-profit cat and kitten rescue group is dedicated to finding homes for stray kittens and cats! Additionally we will be helping with veterinary care/spays and neuters, as well as participating in their Trap Neuter Release program for feral kitties.
For more information, please visit the Ottawa Stray Cat Rescue website, or Follow Ottawa Stray Cat Rescue on Facebook!
Ottawa Stray Cat Rescue Sweetie Of The Week: Chirpa
Female, DSH Black, est DOB October 11, 2016. Adoption Fee: $165
Status: Adopted since time of this post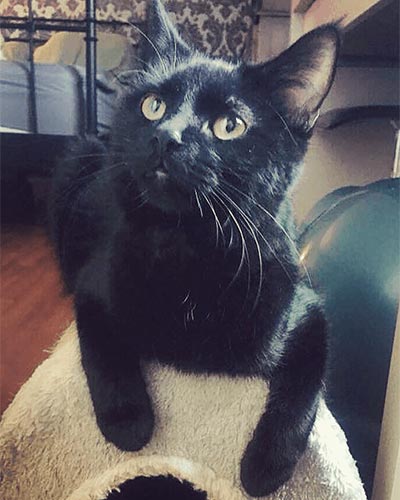 Meet Chirpa! Chirpa had a bit of a rough start in life. She was found abandoned in an apartment unit – pregnant and very hungry. Thankfully someone found her and brought her home, where on April 4th 2018 she gave birth to 4 beautiful baby kittens – Teebo, Paploo, Lumat, and Nippet! Any Star Wars fans out there may be interested to note that their foster parents named these four kittens and their mother after Ewoks, because when they were born the kittens looked so much like the little creatures from Endor! Of the four, some have already been adopted, but both Paploo and Nippet are still searching for their forever homes!
Chirpa just loves to be picked up, scratched and loved. And she adores watching her babies play, monitoring them to ensure that everyone is safe. Nippet and Paploo are both happy and friendly little kittens who love to play and to chase each other around, followed by a good nap together curled up into a little ball. They also love cuddle time on the bed with their foster parents and their Mom!
Adoption Information
The adoption fee for Chirpa is $165, and for her kittens the fee is $200. OSCR have included in this fee a veterinary exam, first set of shots, deworming, spay/neuter, and microchipping.
As the adopter you will be responsible for second and third sets of shots if they haven't been administered yet. Furthermore, some adoptions occur prior to sterilization surgery. Consequently, the adopter will be responsible to schedule and bring in their adopted cat for surgery. We have included this service in the adoption fee.
If you are interested in meeting Chirpa, Paploo or Nippet, please feel free to Complete an Adoption Interest Application, or Contact Ottawa Stray Cat Rescue on Facebook!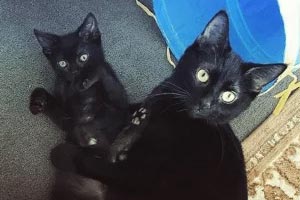 Editor's Note: Since this post was written, Chirpa and her kittens have all been adopted – but don't let that stop you! Visit the Ottawa Stray Cat Rescue on Facebook, where you can learn about all of the other rescued cats & kittens who still need a loving home! Who knows, you just might find a furry new friend who's a perfect fit!