OTTAWA CAT RESCUE: SASHA AND STONEY ARE UP FOR ADOPTION!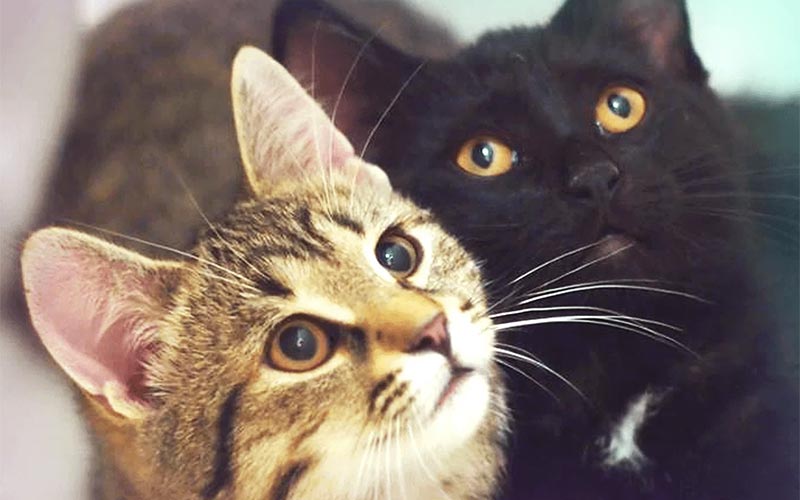 Fisher Glen and Ottawa Stray Cat and Kitten Rescue
Here at Fisher Glen Animal Hospital we are proud to support our friends at the Ottawa Stray Cat Rescue! This non-profit cat and kitten rescue group is dedicated to finding homes for stray kittens and cats! Additionally we will be helping with veterinary care/spays and neuters, as well as participating in their Trap Neuter Release program for feral kitties.
For more information, please visit the Ottawa Stray Cat Rescue website, or Follow Ottawa Stray Cat Rescue on Facebook!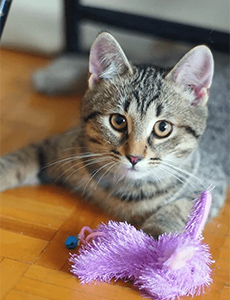 Ottawa Stray Cat Rescue Sweeties Of The Week: Sasha and Stoney Are Up For Adoption!
Sasha: Female, DSH Brown Tabby, est DOB May 3, 2018
Stoney: Male, DSH Black, est DOB May 3, 2018
Status: Adopted since writing of this post
Meet Sasha and Stoney! Sasha and Stoney were born outside to a feral Mom. Luckily a kind rescuer found them, fed them and worked hard to teach them that humans are friends. Now they are ready to be adopted into a loving family!
Sasha is a super playful girl who just loves to chase after toys and tussle with her brother! She was shy with people when she first came into care. However, she is quickly learning to love life inside, where she loves to play and gets all the toys she can handle. Stoney can still be shy sometimes, and will seek out a comfy hiding spot when he is feeling unsure about things. He loooves to cuddle though, and will roll around and purr affectionately as soon as you pet his soft belly! The pair get along thick as thieves, and either are likely to do great in a home with other feline companions.
Adoption Information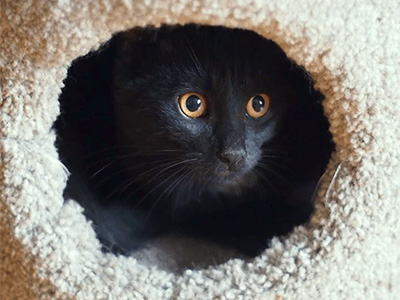 The adoption fees for Sasha and Stoney are each $200. OSCR have included in this fee a veterinary exam, first set of shots, deworming, spay/neuter, and microchipping. As the adopter you will be responsible for second and third sets of shots if they haven't been administered yet. Furthermore, some adoptions occur prior to sterilization surgery. Consequently, the adopter will be responsible to schedule and bring in their adopted cat for surgery. We have included this service in the adoption fee.
If you are interested in meeting Sasha or Stoney, please feel free to Complete an Adoption Interest Application, or Contact Ottawa Stray Cat Rescue on Facebook!
Editor's Note: Since this post was written, Sasha and Stoney have been adopted – but don't let that stop you! Visit the Ottawa Stray Cat Rescue on Facebook, where you can learn about all of the other rescued cats & kittens who still need a loving home! Who knows, you just might find a furry new friend who's a perfect fit!